Jenn and Christine - A Glacier Elopement
Jenn and Christine are an absolute joy! We were so thankful to be a part of their wedding and getting to know them over the span of the year that we planned this day. Their elopement was unforgettable, for many reasons. The scheduled day of their elopement the weather proved both difficult and dangerous for a helicopter flight. By a stroke of good luck all of the vendors involved were available the following day and they were still able to travel by helicopter to elope on a glacier! The silver lining was that the weather was beautiful for their wedding day. They met in high school, fell in love and their story carried itself all the way to Alaska where they vowed their lives and love to one another.
All of the little details made this day so unique and special. The bold jewel toned flowers, Jenn's blush hued dress against the glacial backdrop, the soft clouds that gave just enough of that perfect light and most importantly, the way they looked at each other. They wanted a first look, so the finishing touches happened separately and you could almost feel the excitement bubbling over in the moments getting ready and walking to their reveal. I don't think the smiles stopped after that moment. This day was full of anticipation and the patience of something that was a long time coming for them. Congratulations to you both, Jenn and Christine, and may your story be filled with more adventure and lots of love in the years to come!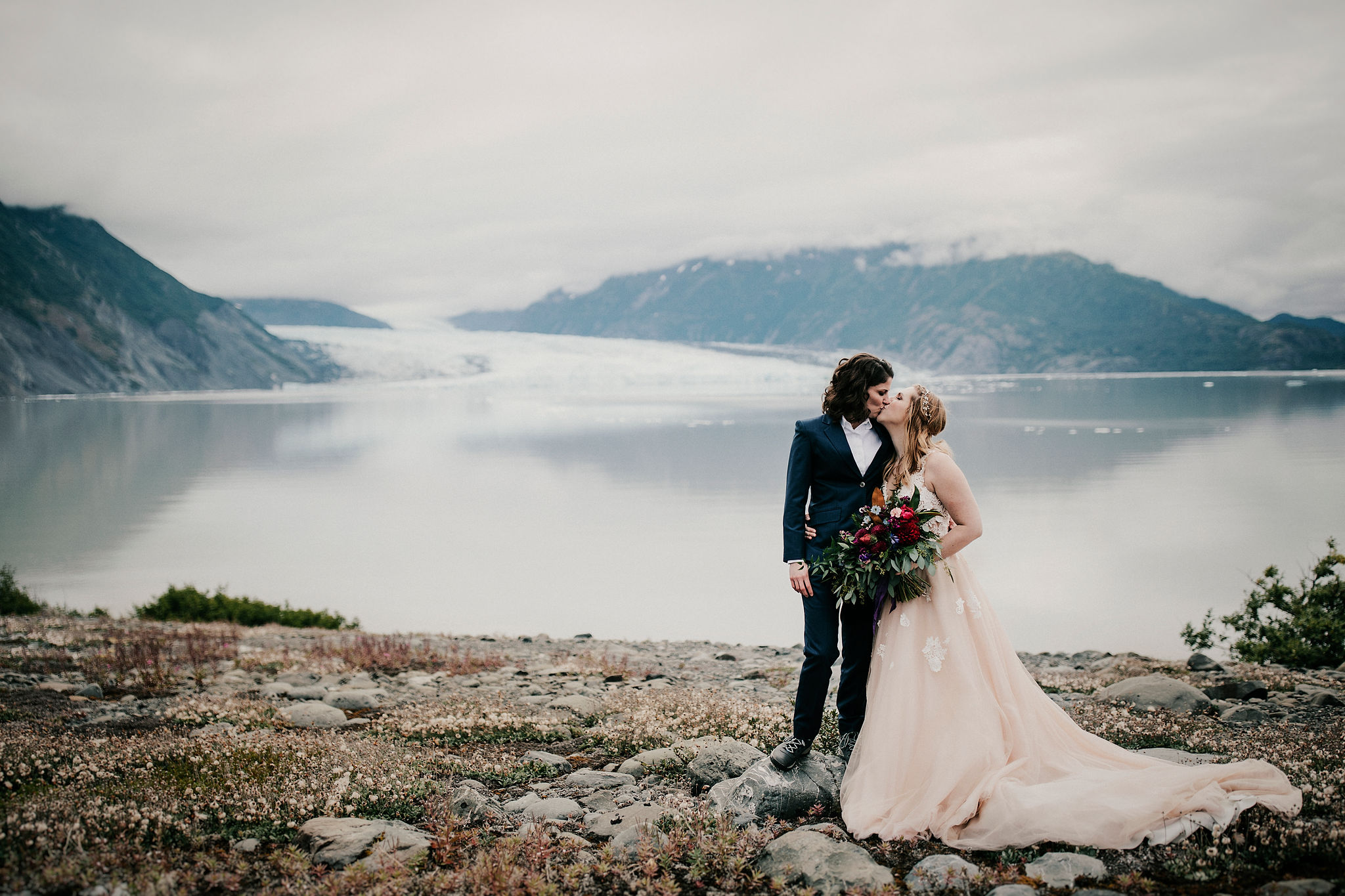 Planning - Alaska Destination Weddings
Photography - Relic Photographic
Floral - Bloomsbury Blooms
HMUA - Hair by Jenn